TECI is focusing on offering Technology Support for all Businesses and Organizations in Warren County - Indiana, Tippecanoe County - Indiana and Vermilion County - Illinois as well as it's new Operations in Southwest Florida.
Welcome to TECaid News
TECI's Online News & Events.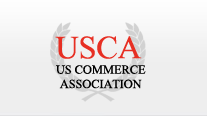 Technical Enterprise Consulting, formerly known as Thomas Engineering & Consulting Receives 2011 Best of Oswego Award
U.S. Commerce Association's Award Plaque Honors the Achievement
WASHINGTON D.C., June 8, 2009 -- Thomas Engineering & Consulting has been selected for the 2009 Best of Oswego Award in the Web Site Design Service category by the U.S. Commerce Association (USCA).
The USCA "Best of Local Business" Award Program recognizes outstanding local businesses throughout the country. Each year, the USCA identifies companies that they believe have achieved exceptional marketing success in their local community and business category. These are local companies that enhance the positive image of small business through service to their customers and community.
Various sources of information were gathered and analyzed to choose the winners in each category. The 2009 USCA Award Program focused on quality, not quantity. Winners are determined based on the information gathered both internally by the USCA and data provided by third parties.
About U.S. Commerce Association (USCA)
U.S. Commerce Association (USCA) is a Washington D.C. based organization funded by local businesses operating in towns, large and small, across America. The purpose of USCA is to promote local business through public relations, marketing and advertising.
The USCA was established to recognize the best of local businesses in their community. Our organization works exclusively with local business owners, trade groups, professional associations, chambers of commerce and other business advertising and marketing groups. Our mission is to be an advocate for small and medium size businesses and business entrepreneurs across America.
SOURCE: U.S. Commerce Association

CONTACT:
U.S. Commerce Association
Email: PublicRelations@us-ca.org
URL: http://www.us-ca.org
TECI launches IGroupHealthcare.com
TECI is proud to announce a new client relationship with Rich Cliff, owner of I group electronics based in Pinellas Park, Florida. IGroup Electronics has expanded to IGroupHealthcare.com and now offers a wide variety of New and Used Ultrasound and Sonogram equipment for sale. Visit their new site at: www.IGroupHealthcare.com.
TECI expands to offer value added services to Southwest Florida
March 17, 2008. TECI has announced that it has expanded it's Low Cost Technology Support Based Services to the Southwest Florida territory from Sarasota to Ft. Myers, Florida. Technical Support Services are offered to the following towns: Sarasota, North Port, Port Charlotte, Venice, Englewood, Rotonda West, Cape Coral and Ft. Myers Florida.
TECI is proud to announce a New Web Site for Terry Happ of Happ Automotive Repair Service, located in Attica, Indiana.
Happ Automotive has been providing quality car care in Attica, IN since 1989. Happ's Auto Repair Service is a family owned business delivering honest and professional automotive repair and maintenance services to the people of Attica, Indiana and it's surrounding areas. Technicians at Happ's Auto Repair Service employ today's latest automotive technology and are equipped to handle most all major and minor repairs on import and domestic vehicles.
TECI Partners with Leading Edge Technology
In order to provide The Howard Johnson Resort Hotel in St. Pete Beach Florida
with Wireless Internet Access in 133 Rooms.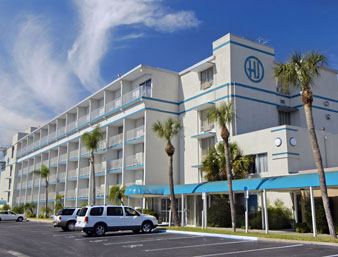 TECI & Leading Edge Technology will be providing WI-FI (Wireless Fidelity) Communication Installations
to The following South West Florida Locations:
Madeira Beach, Treasure Island, St. Pete Beach, Belle Vista Beach,
Clearwater, Sarasota, Venice, Cape Coral, Ft. Myers, and Naples.

is bringing wireless communication to the next billion people.
TECI & Leading Edge Technology has partnered in order to provide residents and business entities WI-FI (Wireless Fidelity) communications to Southwest Florida. We have just completed The Howard Johnson Resort Hotel in St. Pete Beach, Florida, a 5 Story 133 Room Concrete Block Building. The Hotel now offers Free High Speed Internet Access in all rooms, and also offers public access. Jonathan Williams of Leading Edge Technology and John Thomas of TECI have joined forces in order to provide low cost High Speed Internet Access to multiple towns in Southwest Florida.
TECI and Leading Edge Technology have agreed to partner in an affiliate relationship with Meraki, the company that manufacturers the WI-FI equipment, in order to provide multiple residents and business entities with a low cost solution for Wireless Internet Access.
TECI launches TECaid Site Builder
TECI is proud to announce it's new Flash Site Builder.
The world's easiest Flash Website Builder.
Creating a Website and getting online is now incredibly easy with TECI's TECaid Site builder!
If you are Looking to create a website for your business, or a personal website to share with your family or friends, or even a profile site to showcase your work?
Relax. Your search ends here!
TECaid has made it easy for you to create a dramatic flash website!

Whatever your specific requirement, the Incredible Website Builder comes with all the tools needed to help you create that perfect site you always dreamt of! And it is the easiest thing you have ever come across. Creating your website with the Incredible Website Builder will be a pleasure you will cherish every moment!
TECaid's Online Website Builder allows creation of websites easily without any knowledge of HTML or FLASH. The website is instantly published to your own domain. You can have a full website live within minutes!!!


Sounds too good to be true? Click on the tecaidsitebuilder.com button above, test drive now and see for yourself. We promise you will enjoy the experience.
Got Dane? TECI is proud to announce a New Web Site for DeAnn Stacy of Fowler, Indiana. DeAnn has a passion for Great Danes, The TECI Design Shop Studio is currently working with DeAnn in order to create a unique site for marketing her business. DeAnn is an experienced breeder of Great Danes and is currently offering a wealth of information on the breed.
TECI is proud to announce a new project they have been working on with The CMC Diamond Chamber, Inc. and a newly developed Non Profit 501C3 Organization, Buck-A-Roo Stables, located in Covington, Indiana. A new web site has been launched under the CMC Diamond Chamber for Buck-A-Roo Stables, a Therapeutic Horseback Riding Facility.
John Thomas (CEO - TECI), has been working with Kim Bower (CEO - CMC Diamond Chamber), and Cindy Bower of the 501C3 Organization in order to provide technology for a cause that Mr. Thomas feels will benefit multiple counties in Western Indiana and some locations in Illinois. A location in Covington, Indiana has been selected in order to provide Special Needs Children with a Therapeutic Horseback Riding Facility. Not only will this benefit the children, but it will bring on local employment to a three county area.
Multiple Corporations, Small Business Owners, and some individuals have already become sponsors to this 5 Year Plan. Contributors like, NuCor Steel (Crawfordsville, IN), Sam's Club (Lafayette, IN), Senator Joe Harrison (Indiana), Hinkle's Bar (Attica, IN), Indiana Horse Council (IHC#B60), The Indiana Housing Org. Authority Commission, Pizza Hut (Attica, IN), The Frito Lay Corporation, Return 2 Zero (Williamsport, IN) and TECI are some of the contributors for this cause.
Thomas stated, "I have had the opportunity to review the five year plan that CEO Kim Bower and Cindy Bower have created, it is a very well planned project that will expand into a full scale riding arena, hotel, shops, restaurants, kind of like an 1800's theme park for special needs children and adults. I do believe this new public facility will expand into the Williamsport, Indiana area and it will make quite a difference in the outlying communities.
Thomas also stated, he can see himself playing a role in not only the technology of this wonderful cause, but he would like to bring the Make-A-Wish Corporation into this, in order to make a dream come true for children in need.
By all means this organization is not new, the CMC Diamond Chamber has already proven it's abilities by providing supplies for the Katrina Disaster, Shop with a Cop Program (Attica and Williamsport, Indiana Schools), and also has gathered many school supplies for the Attica & Williamsport Indiana Elementary Schools.
TECI and The CMC Diamond Chamber, Inc., is also proud to announce a Benefit for the Buck-A-Roo Stables Therapeutic Horseback Riding Facility, which will take place August 26th, 2007 at Hinkle's Bar located in Attica, Indiana.
This is A benefit for the buckaroo stables which has been developed for special needs children and adults, and also well bodied children and adults. located in Covington, Indiana, this therapeutic horseback riding facility will be serving Fountain, Warren, Tippecanoe and many more surrounding counties, located in the State of Indiana.
Contributions will be greatly appreciated in order to complete the development of the buckaroo stables and make a difference in special needs children and adults and in our surrounding communities.
International Recording Artist, Movie Star
Barbara McNair - Gone But Never Forgotten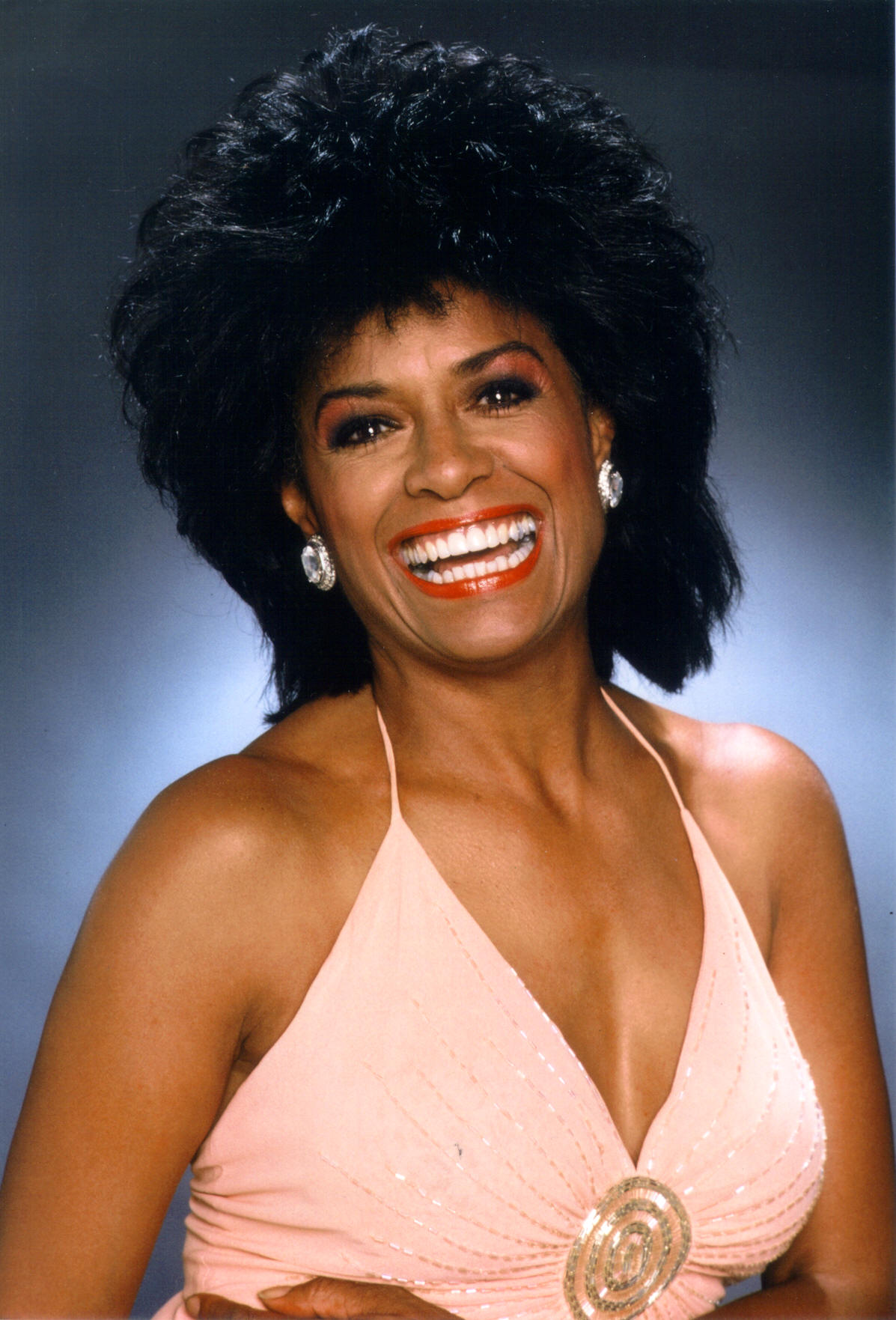 February 4th, 2007
Barbara McNair, Famous Singer-Actress and Aunt of TECI CEO John Thomas passed away after a long battle of cancer.
Barbara developed a skull based inoperative tumor after she dealt with throat cancer over the past 2 years.
Thomas states that his Aunt will be missed greatly by himself and the world. Barbara who became a film and television star legend after she mastered the art of singing, has recorded several pop songs on multiple labels.
Barbara successfully took the world with her beautiful looks and was voted one of the Worlds Most Beautiful Women. Her Style, Voice and Talent allowed her to become a legend that will be missed around the World.
Thomas would like to state that Charles Blecka, Barbara's husband and companion of 20 years has been taking care of Barbara through her battle with Cancer around the clock. To know that Charlie has married my Aunt and watched over her all these years has made Thomas feel a strong emotional bond to him as his Uncle.
John Thomas stated, Barbara came into my family back in the 1970's when his Uncle Frederick Manzie formerly of Berwyn, Illinois married her. When Thomas lost his father in childhood, he was moved to Las Vegas and spend a great deal of time with his Aunt Barbara and Uncle Ricky. I've always been proud of her and she taught me more than any school could ever teach you. Barbara was the kind of person that held an inner light, her beauty, voice and music had reached many peoples hearts as she sang with an emotional depth that could actually make you laugh or cry. I mean growing up around such a person was amazing.
We were a close nit family even though we lived on other sides of the country. It is hard to loose such a great inspiration in my life, and it is also a very hard time for us at this time as my Brother Ronald Thomas was Murdered just a few days before Aunt Barbara passed away.
I can't praise Charlie enough for being so strong when Barbara needed love and affection in her life. My family and I flew out to California last fall with my Mother, Wife and Children, and also Barbara's Sister Jacqueline Gaither and Niece Angela Rosenow. Here we all met up with Charlie and we still had a great deal of hope for Barbara as she seemed to be recovering from a traumatic side effect of Chemotherapy. Charlie single handedly took care of Barbara and also inquired about alternative cures for her as the skull based tumor was inoperable.
Charles never gave up on this fight with Cancer. He really amazed me at how he cared for her around the clock even sometimes neglecting his own health. That is true love that they felt for each other. Barbara deserved the best and as far as I'm concerned, she got the best the day she married Charlie, and also the day she married my Uncle Rick.
These types of people influence you a great deal. I feel very fortunate to of had her in my life. My brother idolized my Uncle Rick, and he loved Barbara dearly. It is a shame that I have lost both of them within a weeks time. What another Great Loss...
TECI & The Chicago Public School System
TECI is proud to report that they have went into an agreement with The Chicago Public School System in order to become a vendor. TECI is able to support The Chicago Public School System's multiple districts. TECI offers Web Site Hosting, Design and Support along with State of the Art Technology Services.
TECI & IBM Partner
October-2005: TECI and IBM Global Services have entered into an agreement in order to support multiple fortune 100 companies.
TECI is Proud to announce a New CD by Barbara McNair
Here's To Life
For more information on this CD: click on--> www.barbaramcnair.com
TECI Sponsors the Make-A-Wish Foundation
"Dinner at Eight with Two Legends"
TECI is sponsoring the Make-A-Wish Foundation in order to raise money for a very special child. The Dinner Show's theme has been named "Dinner at Eight with Two Legends" starring Barbara McNair and Frank D'Rone.
John Thomas - CEO of Thomas Engineering had brought the two performers together in an unrehearsed show for his Private 6th Annual Corporate Celebration. The Dinner Based show was a hit according to all guests that attended the May 15th Dinner Show.
Eighty Five year old Charles Struka stated "This was the best time I've ever had in my life". Thats quite a compliment, coming from Eight Five Years of Life.
That evening, Frank D'Rone and his band touched the audience with songs from the past, as Frank set the mood of true Jazz that evening he caught the audiences attention and brought tears of joy to some. Then Barbara McNair cast her spell and brought magic into the room while she sang several songs along with Frank and performed solo with a few of her own including "Chicago". It was a Magical Evening.
Chicago Jazz Magazines Dan Ferris covered the show and is featuring the past show in Chicago Jazz Magazines July-August Issue. He asked Mr. Thomas if there will be any future shows available to the public, and Mr. Thomas immediately contacted Charles Blecka of BC Entertainment in order to book Barbara McNair and then contacted Frank D'Rone in order to book them for a public appearance.
Starring the sultry night club entertainer Barbara McNair and Jazz Singer Frank D'Rone
Click Here for Information on the new show: "Dinner at Eight with Two Legends"
Click Here for Website on the new show: "Dinner at Eight with Two Legends"
Barbara McNair and Frank D'Rone will be attending the Chicago Jazz Festival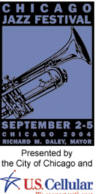 TECI & 104.3 FM Oldies Radio Station
Be sure to tune in to 104.3 FM, Chicago's #1 Oldies Radio Station in order to hear the sounds of Barbara McNair and also to call in to the station in order to win free tickets to TECI's new Production "Dinner at Eight with Two Legends".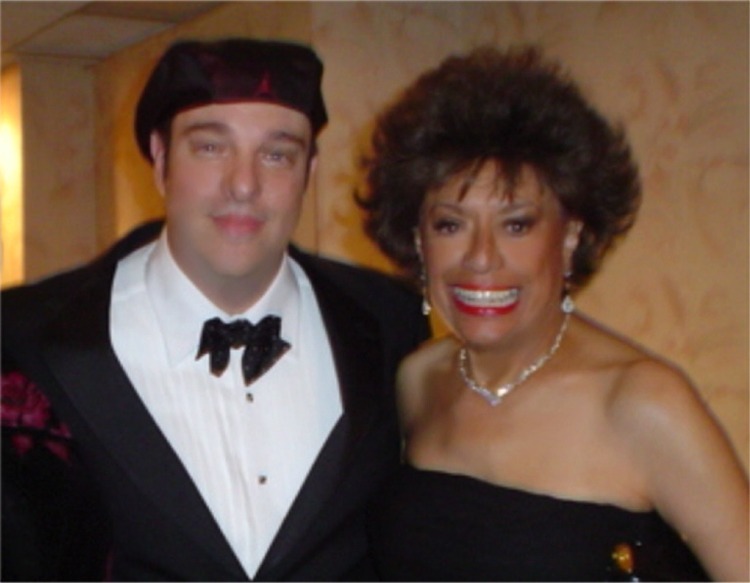 Pictured Above: John Thomas & Barbara McNair 05-17-2004
John Thomas CEO - Technical Enterprise Consulting, Inc. Proudly Announces
Barbara McNair
The Ultimate Motown Collection
Released in the UK - 2004
Quality CD releases/re-issues from the vaults of Motown are commonplace these days and 2003 was a great year for Motown fans with some of the best and rarest compilations we have ever seen - 2004 kicks in with three new releases continuing in the same vein. The ultimate Barbara McNair collection will have been eagerly awaited for so long by so many and wait has certainly been worth it as this new two CD set is set to become a massive seller if only for the unreleased tracks featured on CD two.
The stunning Ms McNair was introduced to Hitsville in 1965 by Berry Gordy in an attempt to crack the MOR market of which Barbara was already an established artist in her own right starring in her own US weekly TV show where she was a big success. What turned out to be Berry Gordy's idea of turning her into a MOR singer resulted in quite the opposite as she recorded some of the finest work ever to come out of Motown as disc two of this set will demonstrate. This set contains the complete 'Here I Am' and 'The Real Barbara McNair' Lp's in their entirety plus thirteen tracks for an unreleased album 'Sings Smokey' and then finishes off with eight unreleased tracks from the vaults.
Ironically, her first single for Motown in '65' is the very one she is most famous for especially the UK northern soul fraternity who turned 'Your Gonna Love My Baby' into one of the most sought after UK/US Motown 45's thanks to massive plays on the northern scene here in the UK. Whilst everyone is entitled to their own opinions on what constitutes a good Motown track I personally never liked this song and having carefully studied the unreleased material here I am adamant that you will find even better tunes.
'Steal Away Tonight' from her album 'Here I Am' will delight those who are new to this track especially the gorgeous backing vocals and incessant guitar riff (thanks to the Funk Brothers) and it's lazy back beat giving it instant appeal. Much of what you hear on 'Here I Am' is cabaret styled MOR late night lounge music with credible renditions of 'The Shadow Of Your Smile' and 'For Once In MY Life' 'Strangers In The Night'.
It's not until you reach track fourteen that the pulse begins to start beating with anticipation. 'You Could Never Love Him' (which I swear was issued on US Warner Bros.) is a dynamite mid tempo affair with Barbara's soaring vocal delivery perfectly accompanying a superb background vocal making this a standout track. It's then back to a jazzy rendition of the Marvelettes' 'The Hunter Gets Captured By The Game' and the appealing cover of 'You've Lost That Loving Feeling' before Barbara hits an uptempo groove in 'Forget You Ever Met Me Baby' and some superb string and drum arrangements puts this at the forefront of dance floor requests. Same again as she takes on the standard 'I Hear A Symphony' in perfect dance time before taking on Brenda Holloway's classic track 'When I'm Gone' which whilst being arranged perfectly just falls behind slightly vocally. Of course owners of this set on vinyl will tell you that the highlight of the set is the much played 'It Happens Every Time' a song that's been bootlegged on a 7" white label for years now - a wonderful backing track from the Funk Brothers. The last two tracks on side one is the much in demand 'Your Gonna Love My Baby' and the flip side 'The Touch Of Time' - get ready for disc two because we've only just begun!.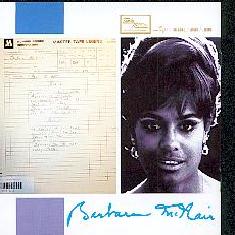 Disc two looks to an unreleased album of songs by Smokey Robinson and this is where Barbara McNair begins to deliver some serious soul. 'I Second That Emotion' kicks in with a harp effect before getting down to an infectious groove that will set any dance floor alight. Be sure to turn up the volume and catch Jack Ashford's amazing tambourine accompaniment. Next up is a cover of Mary Wells' 'My Guy' and just when you though the original couldn't be beaten - listen again as this is BETTER than Wells' hit with a beat that will thrill northern soulies for years to come. Speaking of Mary Wells here's another of her hits that gets the Barbara McNair treatment making it a much better version all round with 'You Beat Me To The Punch' and dare I say it - this is probably the best track on the whole set, just listen to those background vocals presumably from the Andantes - fabulous.
'I'll Try Something New' whilst being a more gentler arrangement still delivers a song like you've never heard before with a string arrangement to die for and more northern soul is delivered with the danceable 'All That's Good' which is why it has been included as a streaming audio clip for your attention. More northern sounding Motown with another cover in 'The One Who Really Loves You' which is on par with Mary Wells' 1963 release. What ever happens don't skip past track ten or you'll miss one of the highlights of this side in the sultry piano laden 'Love Has A Reason For Neglecting Me' a most unusual yet appealing piece of magic. There's another couple of well known Smokey Robinson cover versions to close the first half of this disc as McNair takes on the Marvelette's classic 'Don't Mess With Bill' which borders on a big band style, and then follows with a surprisingly damn good good version of 'You really Got A Hold On Me' and 'What Love Has Joined Together' a song released on the legendary Temptations.
The remainder of side two delves into vaults of Hitsville for some stunning unreleased material including her version of Tammi Terrell/Velvelettes' stunning dancer 'Lone Lonely Town' which in a nut shell is down and out sixties big beat Motown brilliance. The Funk Brothers rule supreme again with a wonderful arrangement on ' 'I Know Better' with a strong emphasis on piano and orchestra and even the Temptations appear to be providing background vocals - expect this particular track to become massive soon. Pick a favourite from this fabulous set and the replay button is automatically re-set to 'Into My Empty Arms' which you will find yourself falling in love with after the first play even though Barbara sounds just like a Brenda Holloway sound alike on this track. Finishing off with 'Baby A Go-Go' and an anonymous northern soul dancer from 1965 which I'm hoping the Funk Brothers will identify for me when I interview them at the end of the month.
Possibly the most important UK Motown release you could wish for so early into the year - you don't need me to tell you to buy it - listen to the streaming audio clips and then head straight down to the shops and order. Don't forget that the Funk Brothers play a major part in the brilliance of this set.
Rating 11/10

A selection of unreleased items from the vaults of Motown.
1. I Second That Emotion
2. My Guy
3. You Beat Me To The Punch
4. Love Has A Reason For Neglecting Me
5. Lone Lonely Town
6. Into My Empty Arms
7. All That's Good
8. The Harder You Fall
9. The One Who Really Loves You
10. Anonymous Track from December 1965
11. I Know Better
Click here to see Barbara McNair on video from 1966
John Thomas, CEO of TECI Proudly Presents D'Anne Burley
John Thomas is proud to announce a new working relationship with D'Anne Burley, together they hope to make a difference in the Chicago-Land area Local Radio, Television and Night Club Venue's. D'Anne and John will be working together to bring back a grand dinner club atmosphere in the Chicago-Land Area. Future fundraisers are in the works for the upcoming Late Night Talk Show Host.
Late Night with D'Anne WVON-AM Radio 1450 –
Premier Program will air on July 31st., 2004 from 10:30PM –12AM (Air time 1hr ½)
Introduction:
D'Anne Burley, Talk Show Host and Producer for Backdoor Stuff News GETV Channel 17 has been on the air in the Chicago-land market for the past 4 years, who with prior background in the media had produced shows for Real World Radio in the Chicago for Peace and Justice Radio.
D'Anne Burley is an entrepreneur, Historian and the Daughter of the late Dan Burley, who was the managing editor for Jet Magazine, Amsterdam News in NYC, with a nationwide syndicated column Backdoor Stuff News. His media was News, Sports, and Entertainment, who was known as the King of Sugar Hill in NYC and also the Hub of the Black Press from 1930-1962.
Dan Burley, was also featured in many white publications and all Black Publication during his era, and he was the first to editor and manage the publication Mohammad Speak's for the Nation of Islam in the 1940's until his death, Dan was also a music legion whose musical lyrics were used by the Beatles and his Harlem Handbook of Jive was the forerunner for Rap Music of Today's Hip Hop World.
Dan Burley took the first Black USO Troop overseas to Burma During WWII and was hailed as number two to Bob Hopes overseas tour during that time.
His friends were President Roosevelt, President Kennedy, Walter Winchell, Dorothy Kilgallen, Mohammad X, Langston Hughes, Billie Holiday, Cab Calloway, Lionel Hampton, Ed Sullivan, and many others.
Dan was also a well-known music artist with albums currently on CD in Europe and in the US.
D'Anne has taken a blend of her father's entertainment style and knowledge of promotion, research of news stories and has created a one of a type program for both Radio and Television. To help her audience to get information on what real is happening in the world. And also tips of how you can Develop Business, Purchase Real Estate, How to Get Mortgages in today's market along with other ideas and things that can help you with the real issues you face daily in the new Millennium.
To date D'Anne has had interviews with Terrorist Suspect Bullut, who was arrested in Chicago for heading the Jihad for the Middle East in the US, had former Senator Pat O'Malley discussing world issues, Bounty Hunter Scott Olson who heads the Nation Association Of Bounty Hunters on her talk show to discuss his organizations role in the capture of the Max Factor Heir in Mexico. Her timely interviews and selection of special guest impacts and keeps her listeners and viewers.
Special Guest for July 31st., Premier Program
Interview: Singer, Actress, and Queen of Glamour Barbara McNair, who is coming to town to perform for the Make-A-Wish Foundation, benefit to be held at Brunetti Banquets, 9755 West Grand Ave, Franklin Park Illinois on August 27th. 2004.
Live Interview: Singer, Recording Artist and King of Jazz in the Chicago-Land Area, Frank D'Rone will be interviewed live in a memorable interview reflecting back on his life in the Entertainment Industry.
Live Interview: John Thomas, CEO of TECI and Barbara VanMeter, Director of Celebrity Events will be interviewed live. John will be reflecting back on his childhood memories of being raised around the Queen of Glamour, Music, Television & Broadway, Barbara McNair. John and Barbara Van Meter will also be discussing the difference they are about to make in the Chicago-land Night Club Scene, and the current services they are offering the public as an International Computer Consulting Firm.
*Senator Edward Kennedy, from Boston Ma, DNC Convention – to talk about the campaign and the issues that will make this one of the most important election in History.
Herb Boyd, writer, reporter will discuss his new book about Sugar Ray Robinson. We will also talk about this publication The Death of Civil Rights and the Reign of Hip Hop" by Herb Boyd (New York University Press, Jan. 2003, $22.95). As usual, Boyd takes on sacred cows and traditional attitudes as he argues that Hip-hop has replaced the Civil Rights movement in terms of cultural relevance for this generation. In other words, he confirms what you long suspected: that young people today prefer Tupac's musings to anything by H. Rap Brown.
Sunrise Financial Inc. Will feature a talk to a lender line to help people with Mortgage Decisions throughout this program. So if you have a question relating to getting a Mortgage, credit and need advise Call in to the Mortgage Doctor's Jason Siegel, featured on Late Night with D'Anne, on July 31st.
*Larry Trainor with Narcon, will be talking about the issue with news laws confronting Mental Health, there are current legislation requesting that all pregnant mothers be checked for depression and if this law passes the impact that will be felt on the Mental Health Community and how this law may impact on privacy issues and Civil Rights of the public.
The Narcon Program deals with a more nature way of dealing with the issue of addiction and the issues that cause substance abuse in America.
*Langley Waller, Black Inventor and Historian, Mr. Waller is 93 years old and as a world of history and information on things not known about Famous Black History Figures. His friends were Boxer Joe Lewis, Sugar Ray Robinson, Jazz Legions Milton Hinton, and Lionel Hampton, and of course by father Dan Burley, who were his school friends. (All attended Phillips High School in Chicago Illinois. And he will reflex on this countries condition in comparison to our past.
Mr. Waller was the hub for Graphic Arts Community within the Newspaper Industry, working for The Amsterdam News in Chicago and he also put out many other publications from the 1930's until 1970's. Mr. Waller, also inventor a weight used today by many in sports and is listed within the Black Inventor Museum of History.
*Colin Hanna, who heads the Political Group "Let Freedom Ring" who is a Conservative Activist and former Chester County Pa., Commissioner, who created a $67,500.00 contest for the best Political TV/Radio ad design. This contest was created to counter the attacks made against President Bush. Let Freedom ring promotes a positive political philosophy based upon core values of constitutional principles, economic freedom and traditional values.
* Comic to be named
* Waiting for confirmation of guest
TECI International Computer Consultants joins The NSBA
The National Small Business Alliance, Inc., by invitation, and having been duly elected by NSBA's Board of Directors, has Certified TECI as a NSBA Platinum Member of the National Small Business Alliance.
TECI has chosen this method for over 100 types of benefits to TECI. In the months ahead, TECI will enjoy over 100+ Benefits that are available. TECI will now take advantage of a wealth of savings as soon as possible in order to see what the NSBA is all about. Special advantages on Travel, Long Distance Telephone Discounts, Direct e-mail campaigns, Computer Hardware and Software Purchase Discounts, Business Management Support, Marketing Support Services, Business Credit Cards and Merchant Accounts through Electronic Transfer, Inc.
Over Night Shipping will now be provided to TECI by Airborne, Look for TECI in Entrepreneur, NET and Windows Magazine as we will be advertising our services here.
Accepted by NSBA's Board of Directors
Welcome to TECI's Private 6th Annual Jazz Dinner Party!!!
Celebrating our 6th Year in Business as an International Technology Solution Provider and Entertainment Specialists with a group of TECI Employee's, Family & Friends....
Saturday May 15th, 2004
Entertainment provided by TECI will include:
Frank D'Rone, and his band noted in Chicago Jazz Magazine...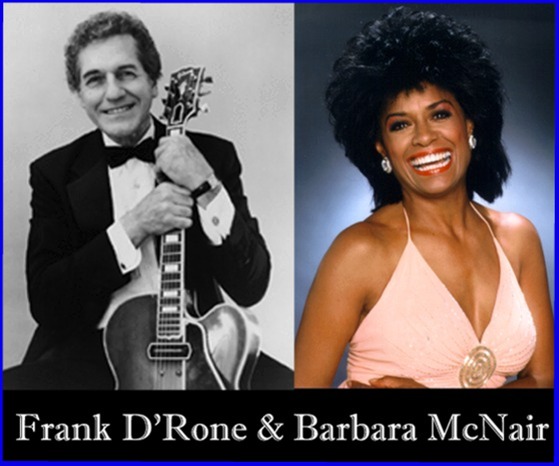 With Special Guest of Honor: Ms. Barbara McNair
Location: On top of Brunetti's Restaraunt

9055 W. 31st Street

Brookfield, Illinois
Cocktails start at 7:00pm
Dinner at 7:30pm
Entertainment starts at 8:30pm till Midnight
Limo Service provided to Oswego, IL Guests
The Open Door Clinic
Join us at The Open Door Clinic's Annual "All Things Chocolate" Event
TECI is currently working with David Roesler, Executive Directer and Julie Hahn, ODC's Information Technology Manager on an All Inclusive Web Site, Local Area Network Installations & IT support for two of The Open Door Clinic's.
The clinic's are located in Elgin, Illinois and Aurora, Illinois. The two clinics have made quite a difference improving the quality of life for persons affected and infected by HIV/AIDS & STD's, while being dedicated to the prevention of future transmissions.
Their services include, Prevention & Education, STD Services, HIV Primary Care, Complementary HIV Therapies, Case Management and Consumer Resources. The non profit organization is always looking for sponsors to their annual events.
For more information on the services provided by this clinic, or to become a sponsor for the Open Door Clinic, you can visit their new website at:
TECI Presents Barbara McNair
Reach for the Stars - A new look...
TECI Design Shop is currently working with International Singer, Movie Star
Barbara McNair and Charles Blecka, President of B.C. Entertainment,
on a new look for Miss McNair's Official Web Site.
The site was launched May 1st, 2001, and has gained global attention from Ms. McNair's fans. TECI will be maintaining and updating Ms. McNair's site on a regular basis.
The new look includes a Flash Introduction, with multi-media film clips on much of Barbara's Current and Past work, including those hard to find special appearances that are
rarely seen by the public. The Barbara McNair weekly musical variety show is
in the process of being added along with other film clips from most of her
Silver Screen Movies.
Click here to view a new look for Ms. McNair's Web Site: www.BarbaraMcNair.com
TECI is in the process of developing multiple new musical CD's
that will be exclusively released on her website.
Altria - Philip Morris - Kraft
TECI: currently on-site supporting Global Support.
TECI offers Access Database Creation & Maintenance
TECI is now offering Microsoft Access Database Creation and Maintenance on Client
Web Sites, or Client Systems. TECI can create an application tailored for your business needs, we can also support your existing Access Database or Excel Applications. TECI's Sandra Simpao is offering Development & Support Services.
Contact TECI for more information on this new service at
(765) 764-4916
TECI & Dr. Hatem A.E. Galal M.D. S.C.
Cosmetic & Reconstructive Surgery Clinic
Riverside, Illinois
TECI's currently supporting Local Area Network via Remote Access.
Villa Brunetti Banquets & Catering
TECI launches Villa Brunetti's new Web Site.
Click on "www.VillaBrunetti.com" link for details.
TECI has completed the installation of a Windows/2000 Local Area Network. The CaterEase Database Application has been installed, and is currently in the testing stages.
Sears Tire Group - Johnson Controls
TECI has successfully completed hardware replacement, system upgrades, Network Cabling, Oracle Database Optimization, Backup Procedures, and has moved the Integrated Facility Maintenance Division's Global Computer Systems back to Sear's Hoffman Estates, Il Headquarters. Support is still available to Robert Fazakerly from TECI. Thanks to Teamwork with Johnson Controls Project Manager, Don Carey, Professional Engineer-CSR Manager Ceil Klimek, Administrator Leslie Glaser & Multiple other Customer Service Reps, the Data Center has been re-located. TECI's Team Members Included: Barbara Van Meter, Jane Benes, Peter Seremetis, Raymond King, Joseph Laub, & Mark Duzek.
Sunny Days Learning Center located in Stickney, Illinois...
TECI proudly presents http://www.SunnyDaysLC.com
A New Web Site for Patricia Kaiser, President of Sunny Days Learning Center located in Stickney, Illinois. Patricia is one of the Founders of Sunny Days Learning Center, which opened it's doors in 1983. Sunny Days has provided an excellent service to many families that require Child Day Care Services.
Check for a Microsoft Event in your area.
Who's Who in Executives & Businesses
Thomas Enterprise Consulting, CEO John Thomas has been listed in the
Nationwide Register's Who's Who, as an honored professional.

In recognition of creativity, integrity & excellence on the Web.
TECI has won the 2001-2002 Golden Web Award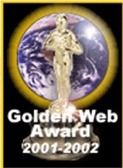 TECI attends Bogie Busters "Make-A-Wish" Event.
Click on "Bogie Busters" link above for details.